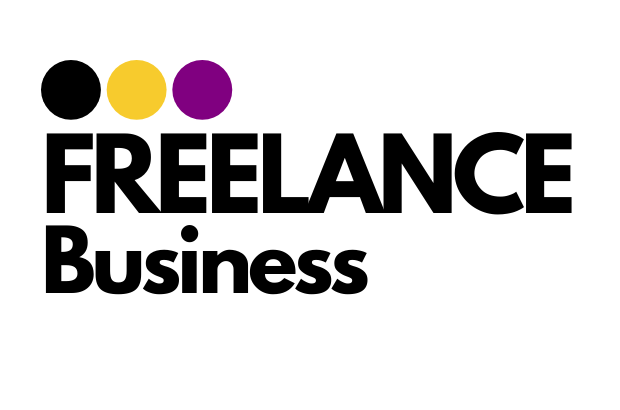 Freelance Business Digest
Why should you be part of it?
The event will feature different programmes:
| | |
| --- | --- |
| | Starting Freelance - for those who are thinking to commence an independent business. |
| | |
| --- | --- |
| | Growing Freelance - for those who have been there for a while and looking to expand the business to the next level. |
| | |
| --- | --- |
| | Freelance Ecosystem and Future of Freelance - to learn more about platforms, solutions and where the freelance economy is heading. |
| | |
| --- | --- |
| | Future of Work - for HRs, recruiters, and everyone who is transforming their workforce and looking for freelancers. |
| | |
| --- | --- |
| | Finally, the event will also include the European Freelance Week - a freelance movement that will focus on raising the visibility of freelancers in Europe, followed by political action (manifesto) to make sure the voices of freelancers are heard. |
What you may find at the Freelance Business Month
We are aiming at bringing 5000 freelance professionals together
You may expect to find featured jobs and assignments and try your talents
Inspiration guaranteed!
(!) We value your time: if you have attended any of our events this year - your ticket will be automatically activated for the Freelance Business Month.
Easy ways to create a website for your freelance business

New masterclass
16 September, 16:00 CET

We have invited
Renaat Sioncke
, founder of
Django.city
- an all-in-one WordPress platform for entrepreneurs and freelancers to share with the community the pitfalls and typical mistakes of creating your own website. (or a website for your customer)
Tune in on 16 September at 16-00 CET to have your questions answered:
Things to pay attention to when creating a website and purchasing a domain
Safety and security essentials
Working with a website design agency or DIY
Renaat
is an award winning entrepreneur and a web developer from Belgium who designs, consults, develops, speaks, and writes about building high quality and accessible websites.
Django.city offers our readers a juicy deal:
launch your new Wordpress website and get a free domain for just €49 per year + €20 discount
on other services (social media marketing, design, etc).
Use AQ0MAAPX1V at the checkout
.
Sessions from the Freelance Business for creatives are available for replay!

We uploaded all the session replays to the
Freelance Business for Creatives
platform. Yay!
If you registered before the event last week, you can now access them fully in our event platform.
If you want to watch 14 sessions focused on growing your creative business, idea generation, branding and pricing, and the best creative business tips from our speakers, you can
get a ticket for just €10
!
In addition, you may find a bunch of useful downloads:
- 8 Pricing lessons
- How to be digitally organised
- Enhance your creativity booklet
- Developing a vision for your freelance business
- How do you know if your price is too low - check list
- Freelance economy trends report
Don't wait too long, though, the replays are available until
20 September.
In Europe, a rather broad category of self-employed includes many different types of professions ranging from manual work (drivers, farmers, etc.), to doctors, lawyers or consultants, all the way to experts working in the digital field like developers, data scientists or designers.

However, white collar freelancers in the digital field are too often quoted alongside blue collar workers (Uber, Deliveroo, etc) when talking about the "Gig Economy". This narrative needs to change: white collar freelancers don't have the same needs and expectations compared to the blue collar ones.

That is why we are partnering with Malt and BCG to launch this online survey. We are anonymously collecting the answers of freelancers in Belgium, France, Spain, and Germany.

Thanks to you, we will be able to paint the portrait of a particularly important group among the self-employed: white collar freelancers.

The study will show how they see themselves, what challenges they face, and how they work. It will also show why they are crucial to the digital transformation of the modern economy.

Welcome to our new partners!

We're so happy to welcome our new partners -
Charipickers
,
Superscript and
TopCoder.

>> Charipickers
- are specialists in the freelance contractual and legal matters working with organisations and freelancers to advise both on best ways of collaboration.
You can find very helpful
contract clauses
from Charipickers on our website
here
and a masterclass about
contract negotiations
for freelancers
here
.
>> Superscript
provides flexible online insurance cover for freelancers
>> TopCoder
is a home to the world's largest community of designers, developers, and data scientists.
Together we will be bringing a whole new level of expertise and synergy to the community.
Wondering how we can partner? Click the button below for the details!
Freelancers and collectives can be the new agencies

Are you still consider yourself as a solo-trader? Time to shift this perspective.
In this article, together with
Sanne Van Broek
, we put together a list of the many important benefits of collaborations between freelancers and organisations, and how they can help your freelance business grow.
Check out our Instagram takeover with Anastasiia Dehtiarova

Our team member Ana will show you her freelancer life on Monday
6 September.
As an ethical marketer working with international organisations, such as our
Freelance Business Community
and
The Bulletin
in Belgium and
Open Sofia
in Bulgaria, and a native Ukrainian herself, Ana surely has fun and rich working environment.
Connect to our Instagram
@freelancebusinesseu
next Monday to start a week learning how to manage several projects at once!
Would you like to be our next host? DM us on Instagram and we will schedule you in. (A great way for you to have more exposure).
How to count European freelancers?
In case you needed some data, our friends at
Freelancing.eu
shared this piece of news on their website: There were 32 million self-employed workers, full-time or part-time, within the EU workforce (14% out of 221.7 million).
Freelancers are hard to define, but an estimate of self-employed European freelancers can be reached thanks to a great research report
Exploring self-employment in the European Union
by
Eurofund
(published 2017, updated 2021).
However, as we mentioned above, these numbers are not quite representing what we call
'white collar'
freelancers, as it includes small traders and farmers amongst other groups of self-employed.
They regularly publish other intriguing and informative news that can help you on your journey.
Missed our previous editions? Here they are.

You received this message because you either attended our events in the past, subscribed on our website
or downloaded a report.
Did we disturb your zen? You can always remove your email
here